CODES offer energetic transmissions to activate a soul's energy system for a specific purpose. This may be for awakening, activating, blessing, healing, connection, ascension or enlightenment. CODES bypass the conscious mind acting at a deeper level - the cellular DNA level of the Being.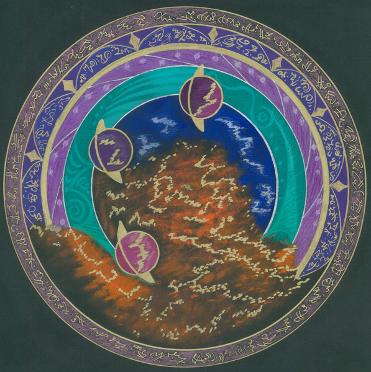 SOUL ART CODES FOR YOUR PERSONAL HEALING


Creating and using sacred code art is integral to my work.
SOUL POWER UNLIMITED services
support and guide you to align to your true unique Essence as a soul and authentically express your talents and gifts in the highest way. This is your soul path to life's joy and fulfilment. The soul connection is our natural source of inspiration, creativity, love, peace, abundance. We are free to live "on purpose" and be true to our highest potential expression in this lifetime. This is the power of the soul.
Click
to read more.

SOUL POWER UNLIMITED services:

Life "Soul" Coaching,
"Soul in Business" Coaching,
Energy Balances -"Soul Attunements "
Soul Guidance Sessions
Workshops
Meditation
Spiritual Healing using art, sound and angelic energy transmissions for healing and transformation.
In a session, when you activate and receive a code for a specific purpose, the CODE offers energetic transmissions that can activate healing, raise your vibration, connect and expand your consciousness to higher levels. All facilitate the awakening and transformation for your soul's evolution, at the deepest cellular DNA level of healing. It releases that which is hidden and unknown from your unconscious - the hidden energies held in your energy field and as cellular memories that restrict you and hold you back in life-your relationships, health, well being, career, life purpose, finances.

SOUL ATTUNEMENT SESSIONS
Soul Attunements are energy balancing healing sessions incorporating a kinesiology approach that taps into your body's wisdom through all subtle energy levels of your Being. The body wisdom guides me to assist you to activate specific CODES to support the deepest healing of the issues arising in life. Issues may be of any nature - physical, mental, emotional and spiritual levels affecting relationships, health and well-being money,business,creativity-the list is endless.

I also transmit sound and spiritual healing energies that along with the codes, bi-pass the conscious mind to re-pattern your DNA.
The healing and transformation of life issues, brings more clarity, direction and connection to purpose in your life.
NEW CODES FOR HEALING HUMANITY AND CREATING THE "NEW EARTH"


Earth and all humanity are moving into living a higher level of consciousness, of love and light, that many call the "Shift of the Ages". New codes are needed to facilitate new levels of creation for the Earth and Humanity's "Ascension" process. As the codes are sung into and received by the earth, I join with many lightworkers in co-creating a new hologram or foundation to be grounded and anchored on Earth.
"ANGELIC HEART PRISMS" – a project for earth and humanity


Angelic Heart Prisms is a beautiful soul gift I received while studying in GAIA Sacred Mystery School 2007. It's a spiritual mastery that I am remembering, from other times in Atlantis and Ancient Egypt. Since 2007, I have been activating and grounding this body of consciousness the "Angelic Heart Prisms" into the earth plane. This involves channelling some 200 sacred codes and sound mantras, integrating the energies through my energy bodies, then sounding to ground them into the earth's energy grids in sacred ceremony. The codes release the old paradigm beliefs and programs humanity holds at the deepest level, that no longer serve the earth's and humanity's evolution.
Click
to read more on Angelic Heart Prisms
Each code is specific to your soul needs.
For example
Codes may be for one of the seven Soul Lineages and their specific gifts OR for one of the seven Soul Paths.
Click
to view the
CODE IMAGE GALLERY
. I will be adding to the featured codes "Soul Path of Love" and "The Gifts of The Old Soul Lineage" codes, over time.
Click to CONTACT
Lakshini 0438 733 527 612 4382 2587
Please call or
email me
if your have any questions OR To purchase blank greeting cards, A4 prints and Laminated Codes.
Click
to view range of cards and prints OR
Click
to purchase from my on-line store selected CODES on cushions, tote bags and iPad cases and skins.