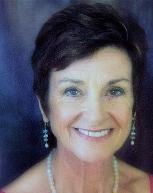 ABOUT LAKSHINI ATALIA SHEEHAN
Sacred Artist, Soul Coach, Spiritual Healer, Kinesiologist


My spiritual awakening began in 1997 when I went to the big Island of Hawaii to learn the ancient Hula dances and practises of the Huna - the ancient wisdom of the Hawaiians. I had been deeply drawn by the sounds of the Hawaiian chants and drums while in an NLP Certificate training in 1996.
Soul Searching" A Search for Meaning
Thus began a deep journey, for my life seemingly "fell apart" when I returned. My apartment, recently freed of the mortgage, began to crack as the foundations destabilised. I lost my job, my relationship ended and my dad was diagnosed with cancer – all within three months. This literal shake-up of my foundations propelled me on a path of rediscovering who I was and seeking deeper meaning, harmony, peace, joy, love and fulfilment in life. I felt lost in life, like a boat adrift without a rudder, feeling my life was "out of control" as did many light workers given a wake-up call in 1997. The beauty is that now many clients come to me on a similar journey and I share my own journey - through the challenges to discover the inherent treasures.
My earlier careers reflected my strong passion for inspired, effective communication and exploring "what makes people 'tick", flourish and find personal contentment. I had felt relatively "successful" and content in my careers as a Science Teacher, Film Production Manager and in Sales, Marketing, and Public Relations Management in the Australian Wine Industry. I had University degrees in Education, Marketing and Science with a particular interest in biology and genetics.
I directed my interest in personal development, facilitation and communication to gain professional Certification as a Life, Executive and Business Coach and as a Corporate trainer in Leadership, Team Building and Customer Service. My "soul searching" led me to explore spiritual and philosophical studies in ancient wisdom, metaphysics, spiritual healing and the Sacred Mystery School teachings.

Life Coaching becomes Life "Soul" Coaching

As my personal journey unfolded, I began attracting coaching clients seeking as I had done, more joy, love, meaning, passion and authenticity in their lives. These are the qualities of our "essence", our soul, and there-in is the power of the heart-soul connection. The Law of Attraction really does work!
I've evolved my unique approach to coaching - Life "Soul" Coaching" and "Soul in Business" Coaching. I empower clients to access their own soul guidance, integrate meditation practises, ancient wisdom teachings, Neuro Linguistic Programming and spiritual healing. This involves energy balancing using a multi-dimensional kinesiology approach called "Rekindled Ancient Wisdom" combined with sacred art in the form of sacred art healing CODES, sound healing and angelic healing.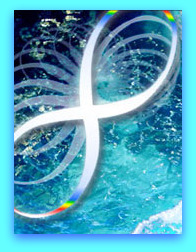 A New Chapter Unfolds -SOUL POWER UNLIMITED

Aligning you to your true Essence, passions and purpose

I founded SOUL POWER Unlimited in 2007 to reflect the heart-based, holistic and integrative approach to my work. I also trained in the GAIA Mystery School which created significant shifts in my consciousness and receiving new "soul" gifts. Since then, I have been grounding these gifts and integrating them into my work -the gifts of accessing a soul's Akashic records to release karmic memories, channelling Divine mother (Universal Love) energies and my unique mastery "The Angelic Heart Prisms" which involves channelling my sacred healing art and sound, as well as angelic healing.
All my gifts assist me in my mission to enable you to live aligned with your true Essence, your highest path and potential expression in life, as you open to your heart-soul-spirit connection and guidance. Click for more information on SOUL POWER Unlimited Services
Sacred Mystery Schools 2007, 2014
Presently I am again studying in Sacred Mystery School. Lakshini, the spiritual name given to me in 2007, appears on all my sacred art CODES. After the last 7 year journey of anchoring the Angelic Heart Prisms, I am close to adopting this vibration as my name.
Click to view CODE IMAGE GALLERY

CONTACT LAKSHINI Click to Email 02 4382 2587 0438 733 517 if your have any questions

PRODUCTS AVAILABLE FOR PURCHASE: To purchase blank greeting cards, A4 prints and Laminated Codes. Click to view range of blank greeting cards and A4 prints and all products
Click to purchase from my on-line store selected CODES-cushions, tote bags,iPad cases/ skins