Angelic Heart PrismsA Project For Humanity and Mother Earth's Evolution

A New Earth

As we move through the "Shift of the Ages", all of humanity is being pulsed to raise our individual and collective consciousness. This means opening to the higher spiritual planes of light and love so that we can receive and ground the higher vibrational energies of love and light through our being, into Mother Earth. As she raises her vibration, this new higher consciousness enables humanity to live in peace, love and harmony with Mother Earth and each other.

The Angelic Realm is the "bridge between human and spirit worlds." It is the first spiritual energy interface for humans seeking higher consciousness connection and guidance. We all have an Angelic Self that holds the purity and innocence of our open loving heart and cares deeply to nourish our co-creative partnership with Mother Earth. This is our pure, loving, innocent Divine Child, our soul Essence.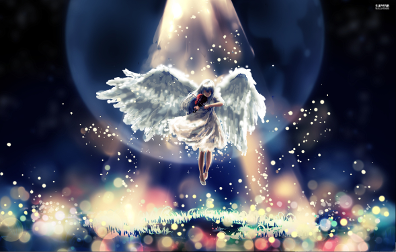 "Human Angels"

On our soul's path of growth and evolution through many lifetimes, we meet and clear karmic patterns that limit our growth and expansion into higher consciousness. We journey "home" to the wholeness of our open loving angelic heart. We begin to walk as "human angels" as we embody and live from open-hearted love, light , joy and peace.
About the "Angelic Heart Prisms" Project
The "Angelic Heart Prisms" are great geometries of light containing the vast body of angelic consciousness. Imagine light refracted by prisms into a million plus different frequencies of energy. These take form as a multitude of colours, sounds, and love and light "technologies". I received this beautiful soul gift while studying in GAIA Sacred Mystery School in 2007. It is a mastery unique to my soul that I am remembering from other times when I worked with the Angelic Heart Prisms -in the ancient civilisations of Atlantis and Ancient Egypt.
Since 2007, I have been activating and grounding the "Angelic Heart Prisms" on earth. This project involves channelling sacred healing art CODES, over 150 to date. Each CODE drawing is sourced for a specific healing purpose from the higher realms of consciousness through a meditation journey. The image contains the energy transmissions needed for the recipient to open to this healing. For example: Codes for Divine Love, Compassion, Forgiveness open you to a higher level of consciousness of these qualities.
Click
to learn about CODES. Click Image Gallery CODES.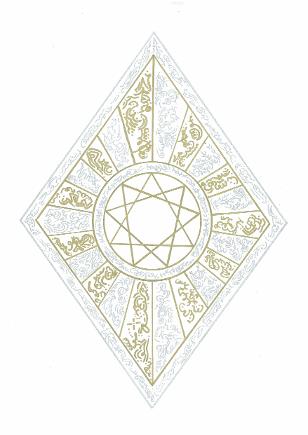 MASTER TEMPLATE
ANGELIC HEART PRISMS

Your Soul Essence holds the higher picture for your life
Your "Essence" also called your Soul or True Self, is unique to you -You are like one musical note in a symphony, an integral part of the whole and yet seeking to be, do and express your natural gift and talents in your own unique way. Who AM I? Why am I here? are age-old questions. Finding the answers to these questions is an on-going and very personal journey. You come to realise that you hold within you all the answers that you seek to living authentically and your highest potential
life path. This is your key to feel free, happy, peaceful, inspired and to find meaning and fulfilment in life.
Heart and Soul Connection –Living Live True to You

Developing and accessing your inner knowing is the most powerful key to finding answers to living your highest true expression. It enables you to go beyond the ego to receive your higher guidance. This allows you to see the details of your life from a higher perspective. As you learn to trust your own higher guidance and take action on it, you experience the magic and synchronicities of being in the flow of the creation energies.The "Angelic Heart Prisms" energies support you to open your heart-soul-spirit connection, strengthening your connection to your higher guidance and the bigger picture for your life.
Soul Higher Guidance
The Angelic Heart Prisms connection allows access to your soul councils to Receive guidance for your highest soul path in relation to:

Becoming clear on your soul purpose
Receiving clarity on the steps to align to this, perhaps just the first action step
More information on your soul gifts
How to access and use the gifts in your daily life
The divine timing for specific actions
Practising Discernment
Strengthening your connection to your higher guidance means that you'll learn to discern when your "intuition" or "knowing" is real or simply your Ego talking - the parts of you trying to hold you back, based on negative unresolved memories from the past.
Releasing all that you are not, these unresolved energies, allows you to become more of who you truly are. Ultimately to feel free, happy, peaceful, inspired and fulfilled with a sense of purpose in life.
Healing and Transformation
It is natural, as you re-claim your True Soul Purpose Path, that the soul carries unresolved energies. Becoming aware of these unresolved parts, offers you a wonderful opportunity to release them, freeing you to be more of your true self. When you set an intention in the Angelic Heart Prisms space, you receive the healing energies that are the highest for you. As I activate the Angelic Heart Prisms" energy space, I become a "channel", a receiver and transmitter of love and light healing energies specific for your healing. These energy transmissions are accompanied by healing sounds and specific sacred healing art CODES, that I am guided to show you. These assist you to release karmic unresolved energies that you as a soul carry, that limit your evolution. We are also supported for your healing in this space, with the Universal love energies of Divine Mother and my team of Akashic (Soul) Record Keeper guides. Our guides join as co-creative partners with the higher consciousness of spirit, to respond to your intention.

My services link you to your soul path, your soul purpose, gifts and their highest expression. I assist you by steering you in the right direction, helping you move forward, step by step, in timely progression, as you activate your higher consciousness connections.

Click to read about SOUL POWER UNLIMITED services.
In my Life "Soul" Coaching, "Soul Guidance", "Soul Attunement" and meditation sessions I activate and hold the sacred energy space of the "Angelic Heart Prisms". I guide and support you to connect to your higher soul guides using specific sacred art CODES, sacred sound and healing transmissions received from my soul councils. Click for more details on "Soul Attunement" session; "Soul Guidance" session; Life "Soul" Coaching session and Meditation-individual and group sessions in the "Angelic Heart Prisms".
Click to CONTACT Lakshini 0438 733 527 612 4382 2587
Please call or email me if your have any questions OR To purchase blank greeting cards, A4 prints and Laminated Codes. Click to view range of cards and prints OR Click to purchase from my on-line store selected CODES on cushions, tote bags and iPad cases and skins.